Introducing Pocono Sew & Vac's
Foot of the Month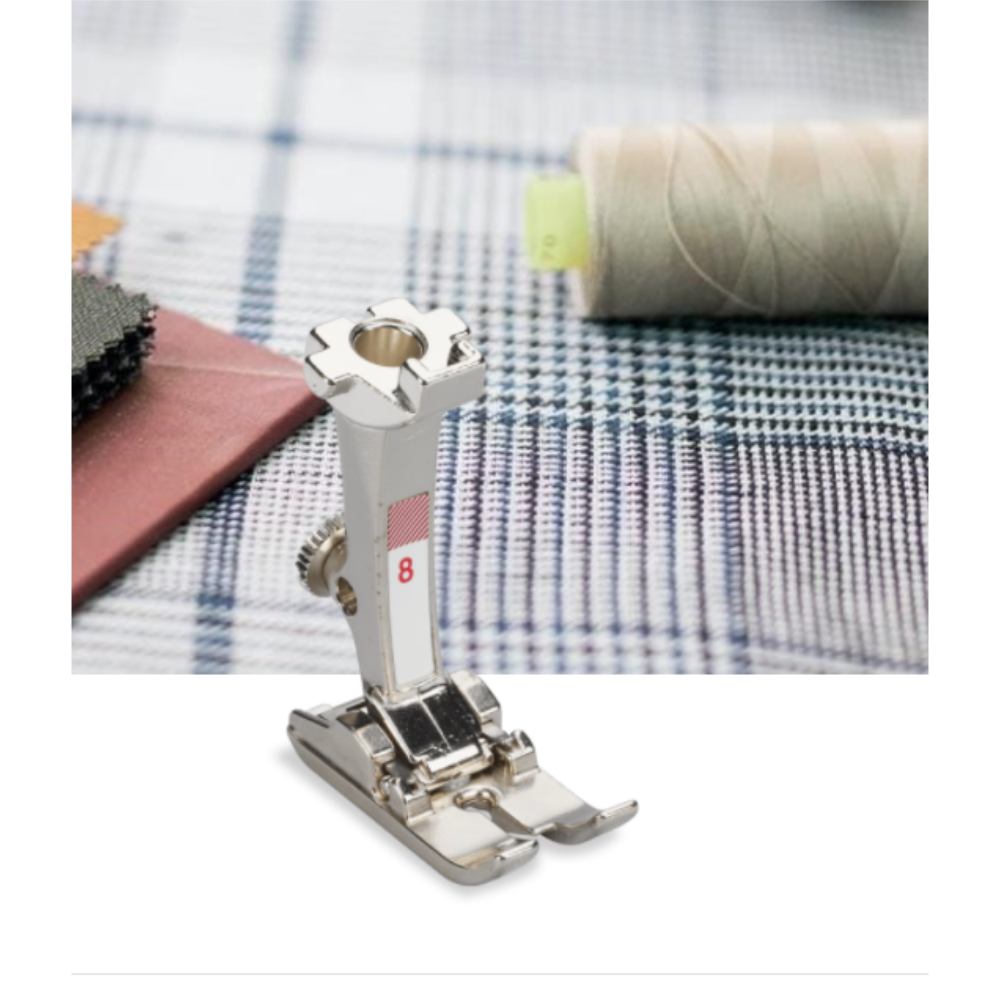 Suited for sewing straight-stitched seams in tough, heavy fabrics such as denim, linen or canvas. Multi-layered fabrics also benefit from its special design.
When combined with the straight-stitch plate and its narrow needle opening, which gives the needle the greatest possible stability, the flat sole of this foot makes it easier for the foot to glide over the thick layers of fabric.
Buy the Jeans Foot
Bernina Jeans 8
Bernina Jeans 8D
This special foot makes creating narrow, double-fold hems a breeze! If you've ever struggled to create a tiny hem on a light to medium weight fabric, then this is definitely a foot worth checking out.
View More Information
Buy the Rolled Hem Foot
Janome 9mm
Janome 7mm
Janome Commercial Shank
Janome 5mm
Brother 7mm
Brother 5mm
Baby Lock Commercial
Baby Lock 7mm
The gathering foot is used in coordination with the feed dogs in your machine to create small gathers in your fabric. This foot is specially designed to allow the fabric to bunch together as it is fed underneath. Using the gathering foot is a great alternative to gathering by hand. It will allow you to gather quicker, and more efficiently – no more pulling threads!
View More Information